For English Language scroll down please !
Meine Vita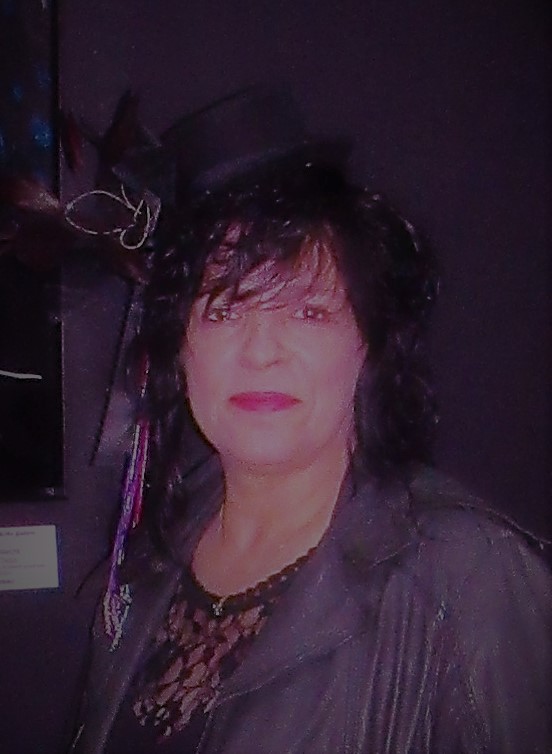 Marion Waschk, MW Art
geboren 1964 in Velbert
lebt und arbeitet in Hagen, Westfalen zusammen mit ihrem Mann und dem Bretone-Mix Mats.
Über Umwege ist sie zur Kunstmalerei gekommen. Erst absolvierte sie eine Ausbildung zur Bürokauffrau, ihr Know How gab sie als als Ausbilderin weiter und als Dozentin für Betriebswirtschaft unterrichtete sie in der Erwachsenenbildung.
Im Laufe der Zeit nahm die Kunstmalerei immer mehr Raum ein, inzwischen sind über 15 Jahre vergangen in denen sie ihre Arbeiten veröffentlicht.
Bei der Auswahl der Materialien kommen auch gerne unkonventionelle zum Einsatz, die je nach Motiv und Darstellung aus- gewählt werden.
Seit vielen Jahren setzt sie sich sehr engagiert ihm Tier – und Naturschutz ein, dies inspirierte sie zu einigen Werken, die zum Nachdenken anregen.
Entwicklungen:
3D Motiv aus Metallspänen auf Leinwand
Portrait in Hammerschlag
Zeichnungen Portrait, Filmfiguren und Szenerie Kohle, Nagellack, Nail White Pencil, Eyeliner, Liquid Eyeliner, Tinte
Portraits Menschen und Tiere in Acryl, Öl, – modern, abstrakt, auch bunt – die Realität ist "wirklich" genug
Verwendung von Trägermaterialien, wie Papiertüte, Verpackungskarton, Schranktüren und Spiegel
Pastellmalerei – Ölpastelle Fantasie – Serie
Experimente mit eigenen Tinten und Farben
Action Painting – Tropfen, Gießen, Ziehen, die Verwendung von Stoffen, Papier und Naturmaterialien, Spray Paint
Spachtel – Technik Acryl, Öl auf Papier und Leinwand
Verlauf-Technik Acryl, Tinte
Lasur-Technik in Öl
Mischtechnik Acryl Impasto mit Wet Gel, Sgraffito, Spray Paint, Tinte
Aktuell in Arbeit: Mischtechnik: Portrait mit Rost als Hintergrund und Details
Combine Painting
Ausflüge in die Fotografie
Ausstellungen
Mai/Juni 2018 Rees, Deutschland
Juni/Juli 2018 Rom, Italien
August / September 2018 Rees, Deutschland
September / Oktober 2018 Rees, Deutschland
April 2019 Rom, Italien
---
Marion Waschk, MW Art born in 1964 in Velbert lives and works in Hagen, Germany with her husband and the Bretone mix Mats She has come to art painting by detours. She first completed an apprenticeship as an office clerk,
she passed on her know-how as a trainer and as a lecturer in business administration she taught adult education. Over time, the art painting took more and more space, now over 10 years have passed in which she published her work. The choice of materials also makes use of unconventional ones, which are selected according to the motif and presentation.
For many years she has been very committed to animal and nature conservation, inspiring her to do some
thought-provoking work.
Developments:
3D motif of metal shavings on canvas
Portrait in hammer blow (Metal Color)
Drawings Portrait, Movie Characters and Scenery Charcoal, Nail Polish, Nail White Pencil, Eyeliner, Liquid Eyeliner, Ink
Portraits people and animals in acrylic, oil, – modern, abstract, even colorful – the reality is "really" enough
Use of support materials, such as paper bag, packaging box, cabinet doors and mirrors
Pastel painting – oil pastels fantasy – series
Experiments with own inks and colors
Action Painting – Drop, Pour, Draw, Use of Fabrics, Paper and Natural Materials, Spray Paint
Spatula – technique acrylic, oil on paper and canvas
Gradient Technique Acrylic, ink
Glaze technique in oil
Mixed Media Acrylic Impasto with Wet Gel, Sgraffito, Spray Paint, Ink
Currently in progress: Mixed media: portrait with rust as background and details
combine painting
Excursions to photography
Exhibitions

Mai/June 2018 Rees, Germany
June/July 2018 Rome, Italy
August / September 2018 Rees, Germany
September / Oktober 2018 Rees, Germany
April 2019 Rome, Italy